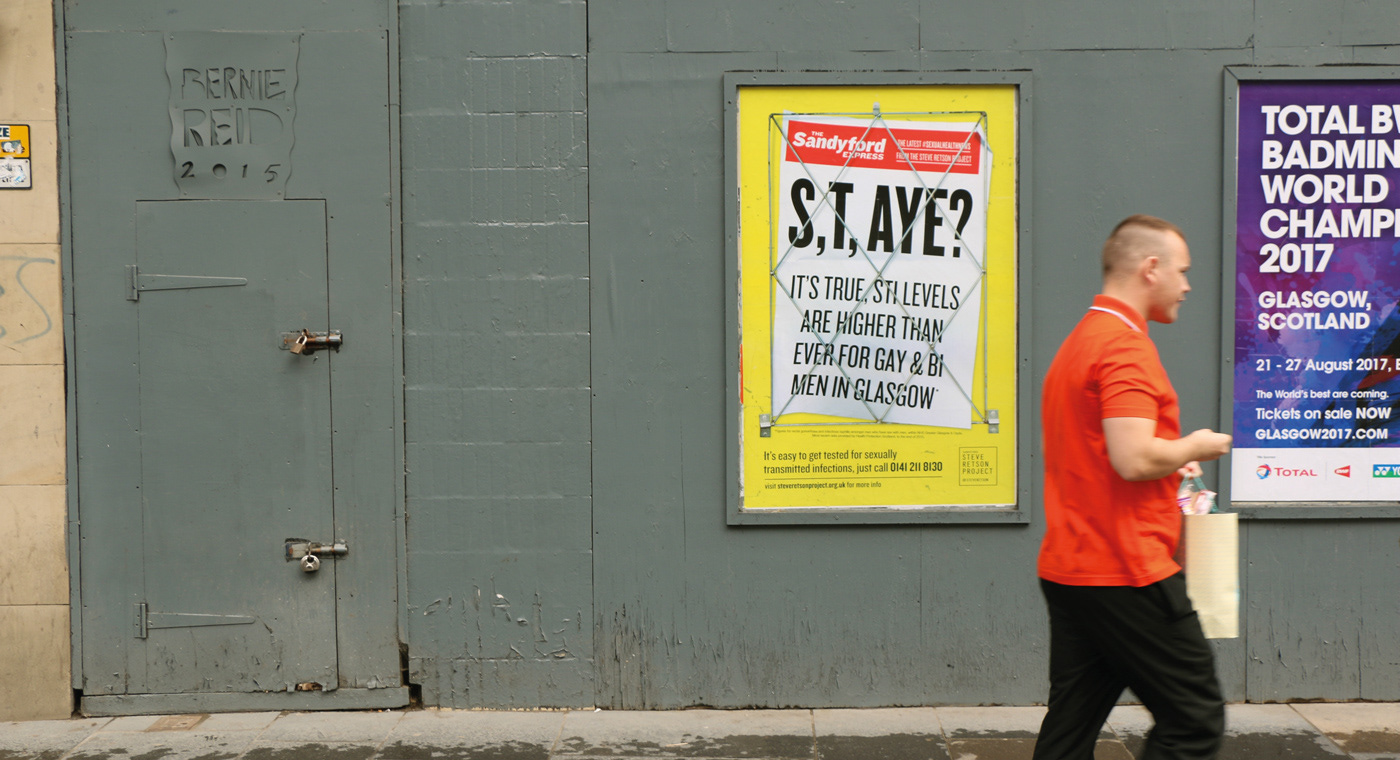 With STI levels rising at an alarming rate in Glasgow's gay and bisexual men, The Steve Retson Project and The Sandyford Sexual Health clinic needed a marketing campaign that would be attention-grabbing and behaviour-changing.
I developed the 'S, T, Aye?' campaign to tap into the local colloquial humour and cause a stir during Glasgow's Gay Pride Festival where 6000 people descended on the city.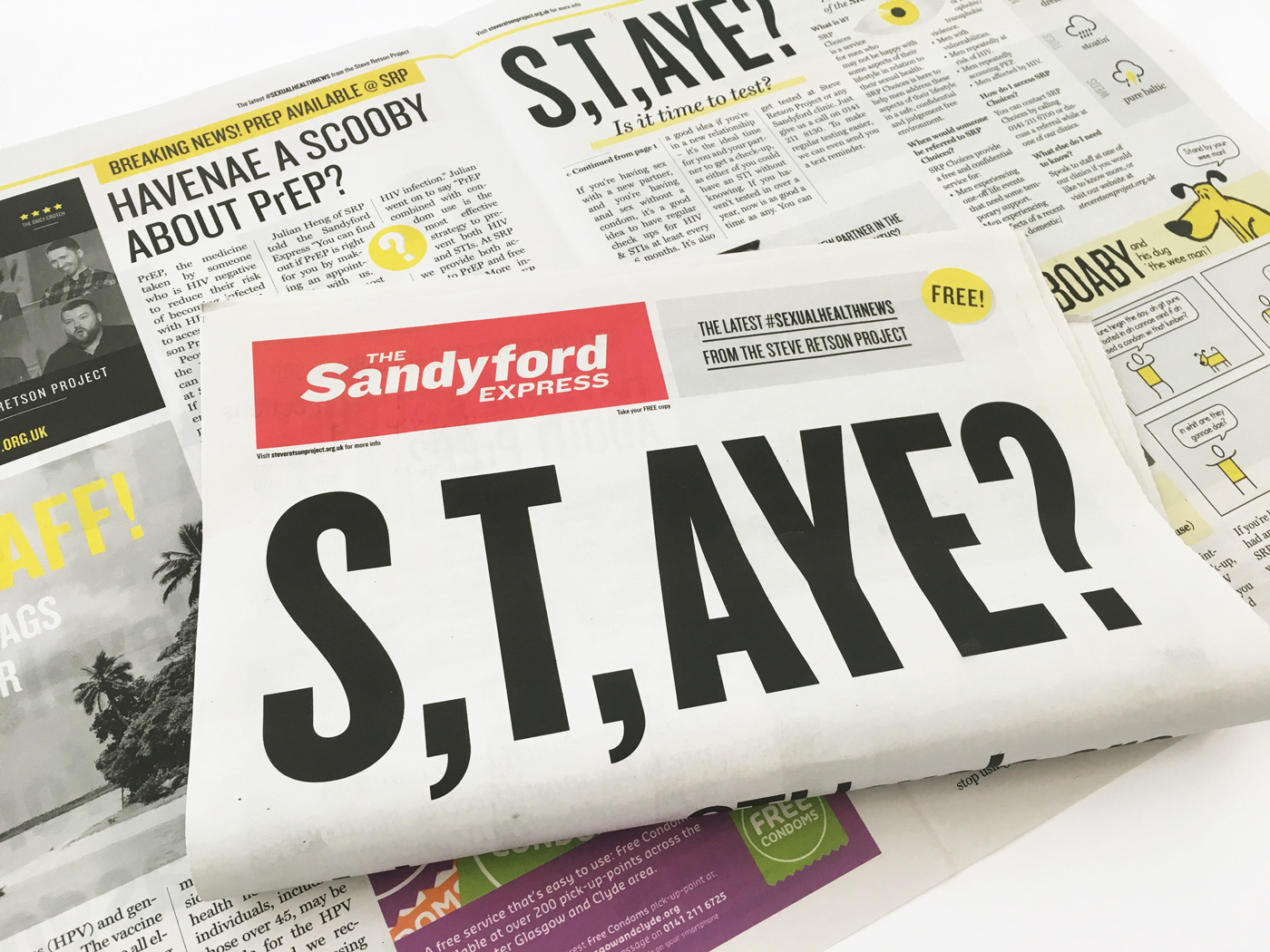 The 'newsflash' idea intended to frame the message as breaking news and make people pay attention to the alarming facts. The large-scale campaign included 4-sheet posters on the streets and Subway system, posters and stickers in gay friendly venues and bathrooms, and a print run of 20,000+ newspapers I designed to spread important sexual health news in an engaging way. These were distributed throughout the city and handed out during the Pride parade. Designed while at
Freight
.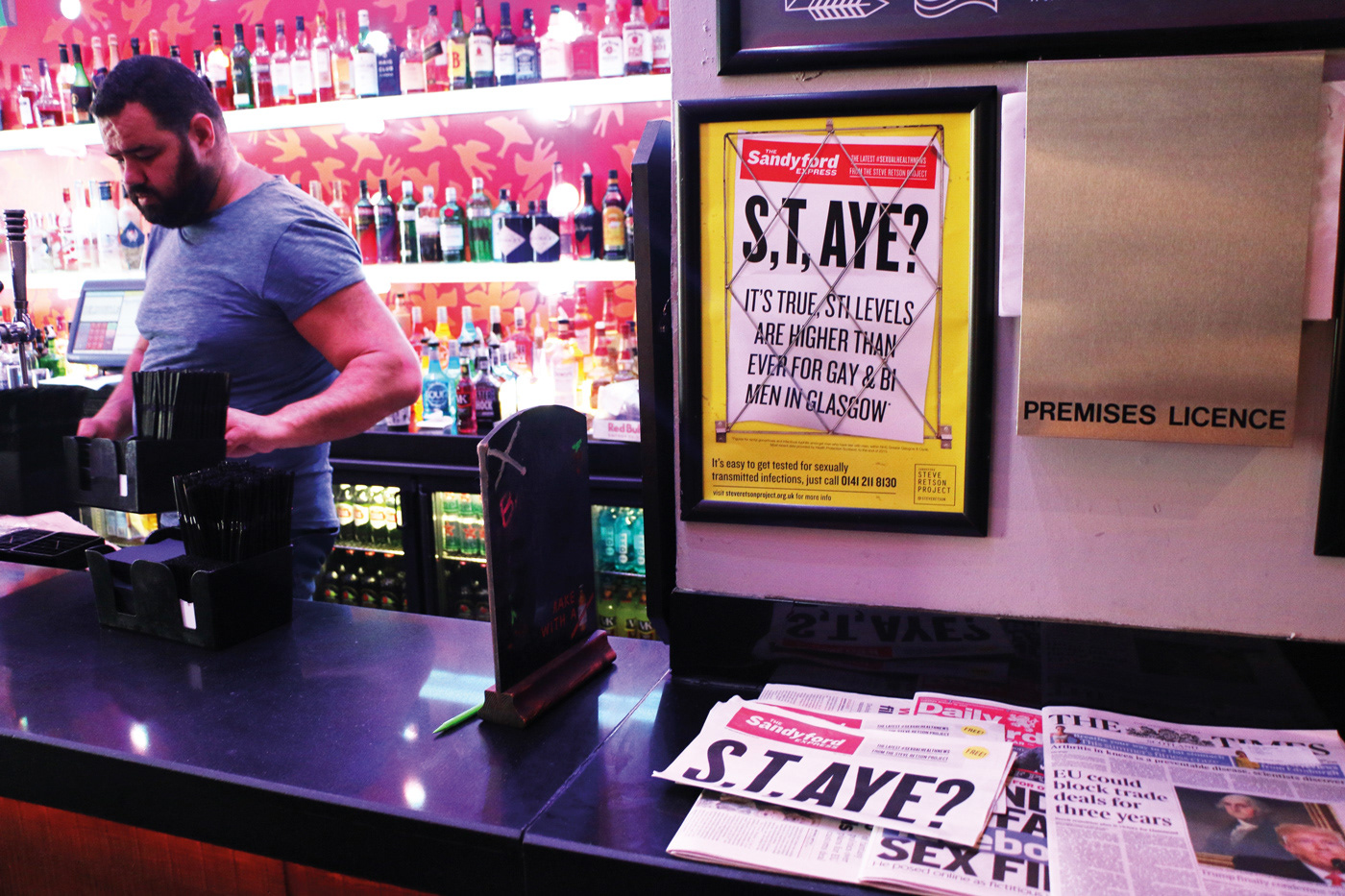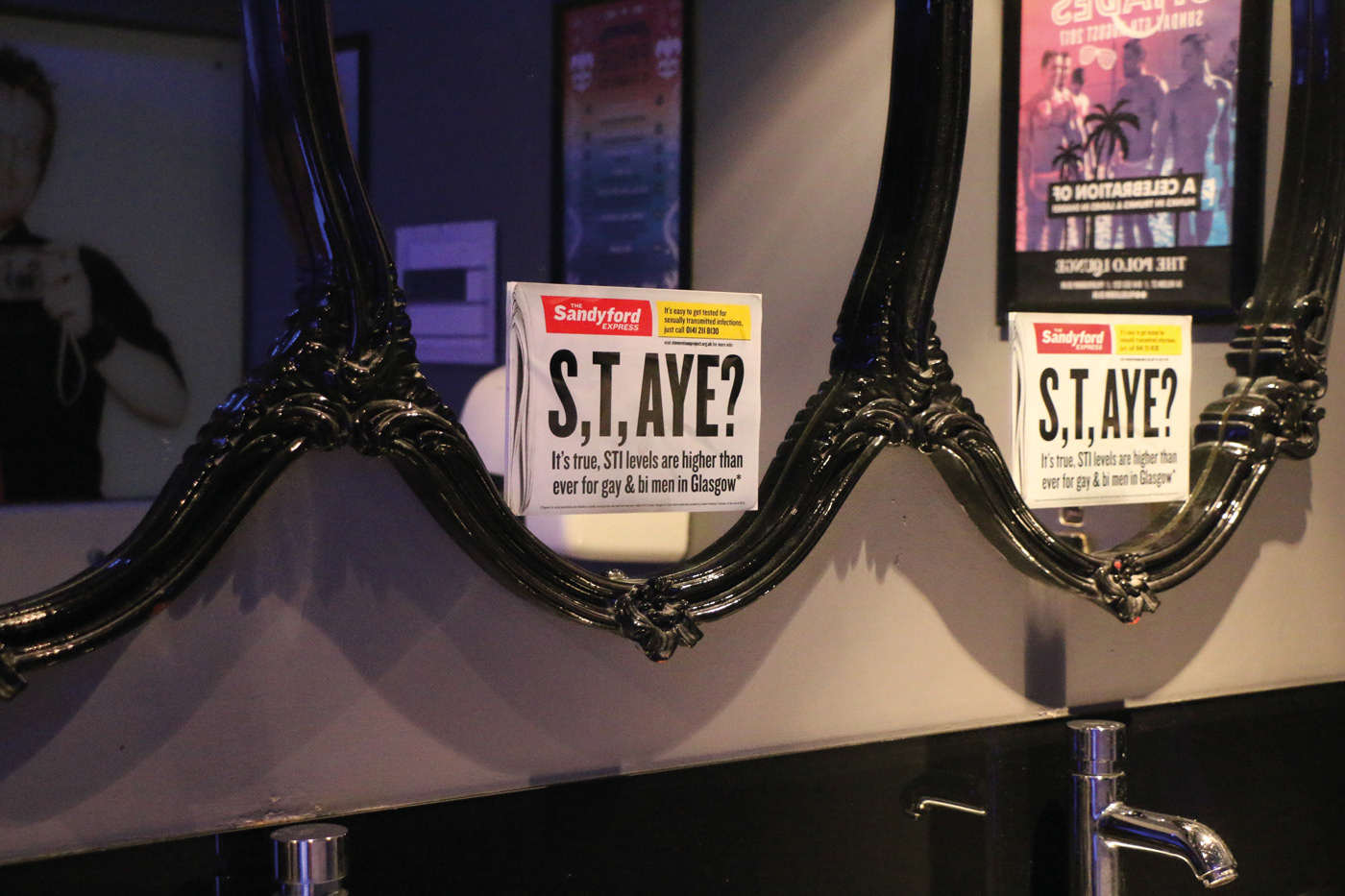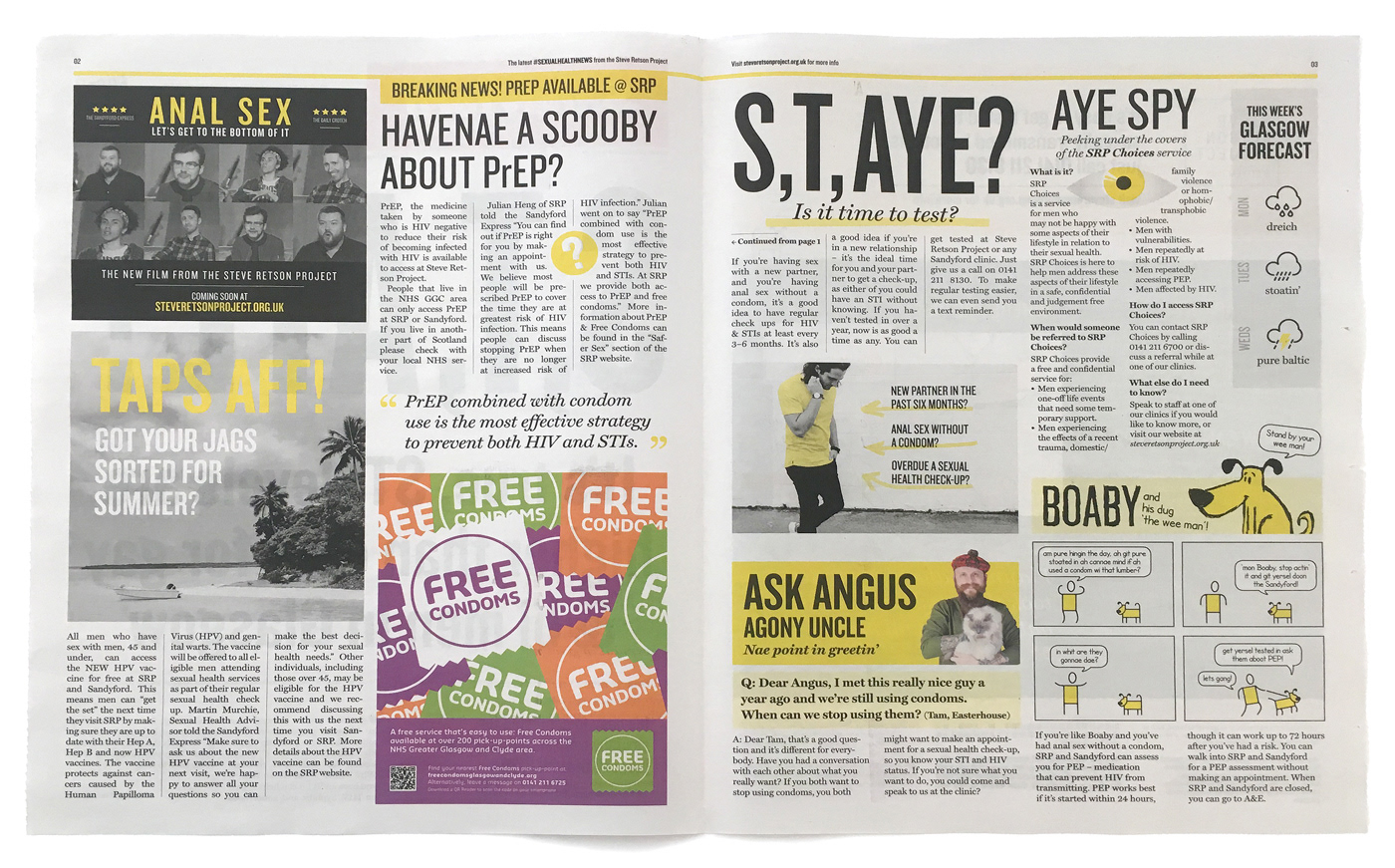 During research, the gay dating app Grindr proved to be an effective way of targeting the intended demographic. During the weeks leading up to the Pride festival, we launched the digital side of the campaign that included pop-up text alerts, full-screen animated adverts and banners ads.