Firewords is the magazine of fiery fiction & poetry brought to life with visual flair.
I started this project as I was frustrated by literary magazines that concentrated on substance over style, or vice versa. Firewords aims to have an abundance of both; powerful writing and striking visuals.
I launched the project in May 2014 with the help of a successful Kickstarter crowd-funding campaign, which raised 140% of its initial funding target.
My role as editor-in-chief involves project managing the rest of the team, co-hosting the podcast, designing the publication and acting as art director for the many guest illustrators, artists, photographers, designers and hand-letterers we collaborate with on each issue.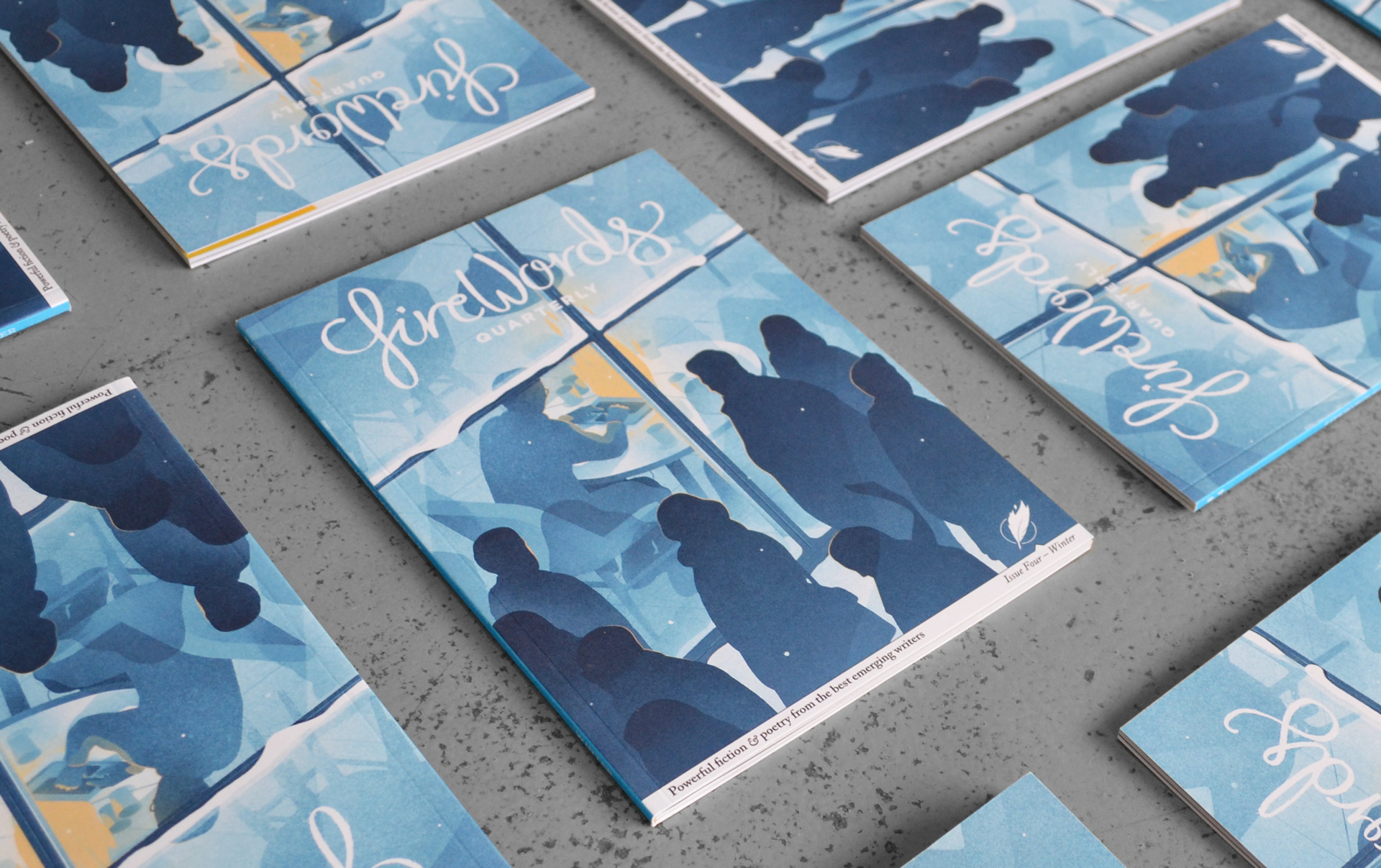 The project's achievements so far...
–
Creating 10 x issues
with a steadily growing readership.
–
Stocked worldwide
. Firewords is currently stocked in 8 countries around the world and has a growing list of independent stockists throughout the UK.
–
Publishing 200 new writers
, showcasing their amazing short fiction and poetry to thousands of eager readers.
–
Collaborating with 129 illustrators
, photographers, designers, hand-letterers and artists.
–
Receiving over 5500 submissions
to date from 89+ countries, and consistently giving constructive feedback to every writer.