The Citizens Theatre is an iconic venue and theatre company based in the Gorbals area
of Glasgow. I worked with the Citz on countless projects ranging from posters, production artwork, bannerstands, direct mail, season brochures, leaflets and motion graphics.
Due to the fast-paced nature of theatre, deadlines were often tight and work was produced as and when the marketing team needed it. As well as giving each show its own style and personality, maintaining the Citizens Theatre brand was vital in everything I produced. Designed while at
Freight
.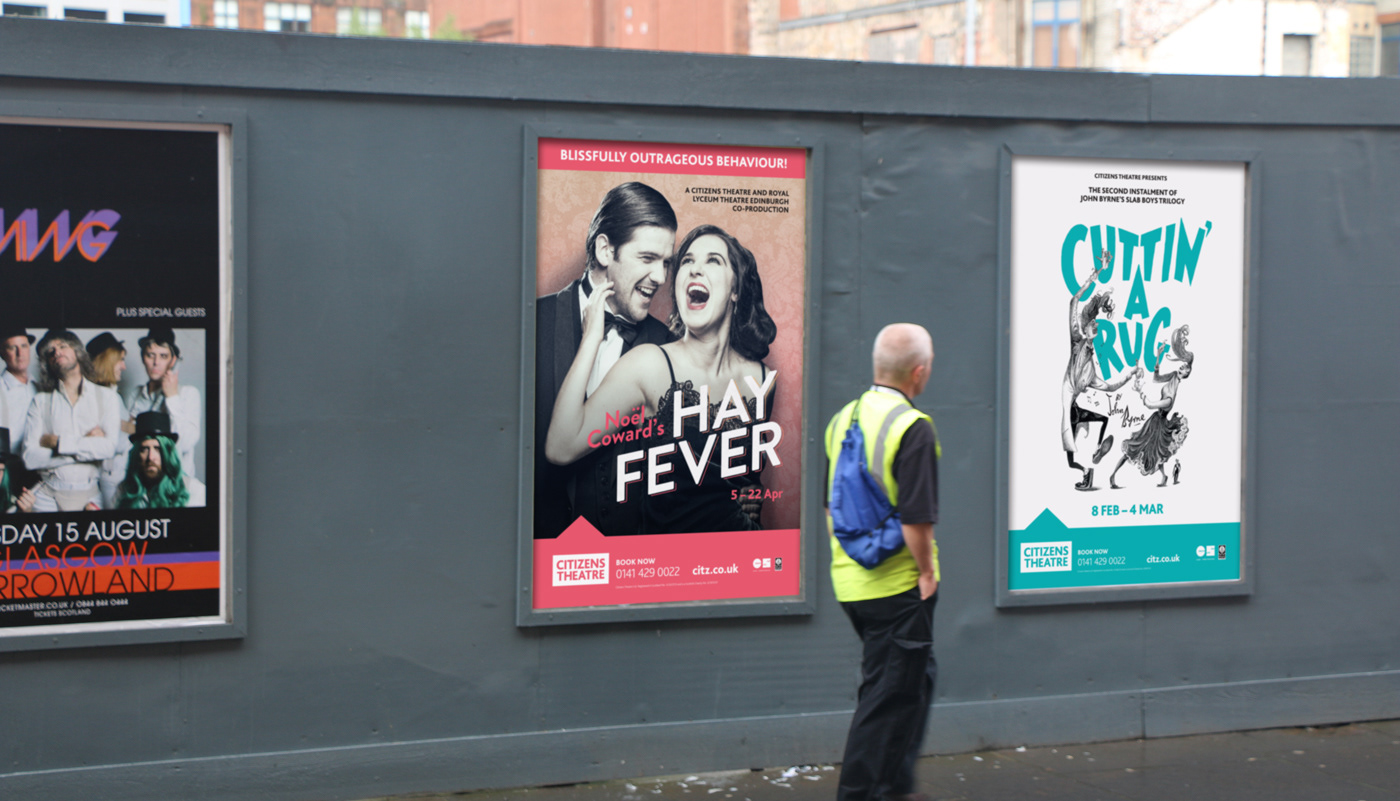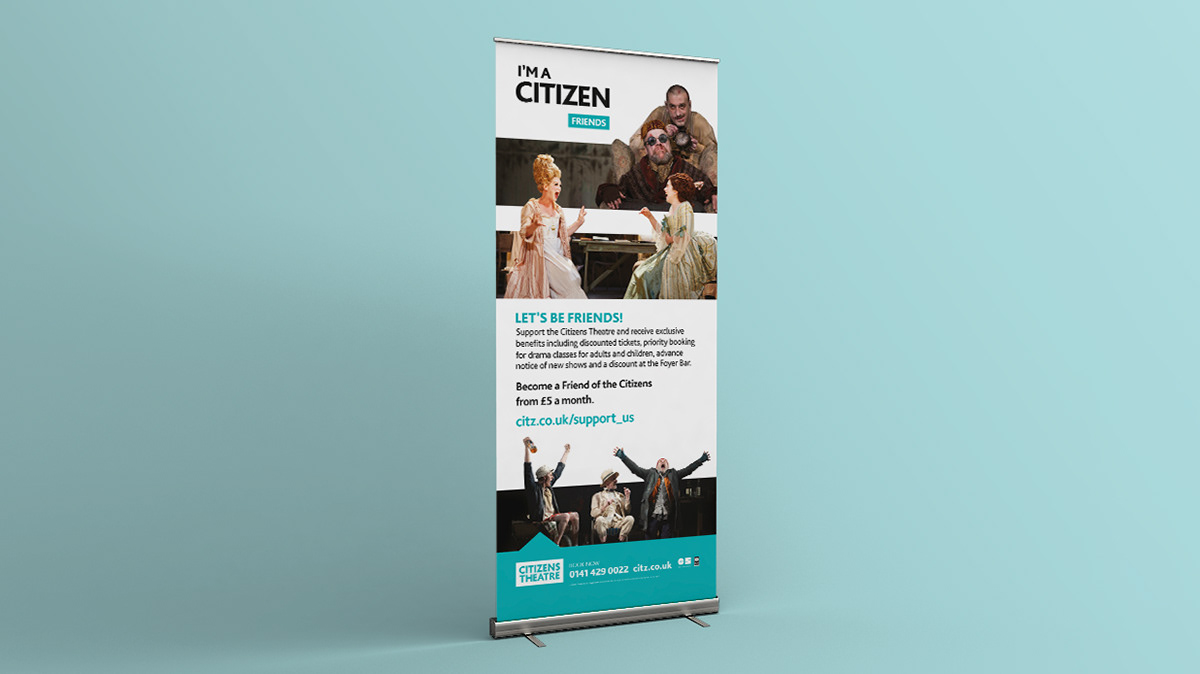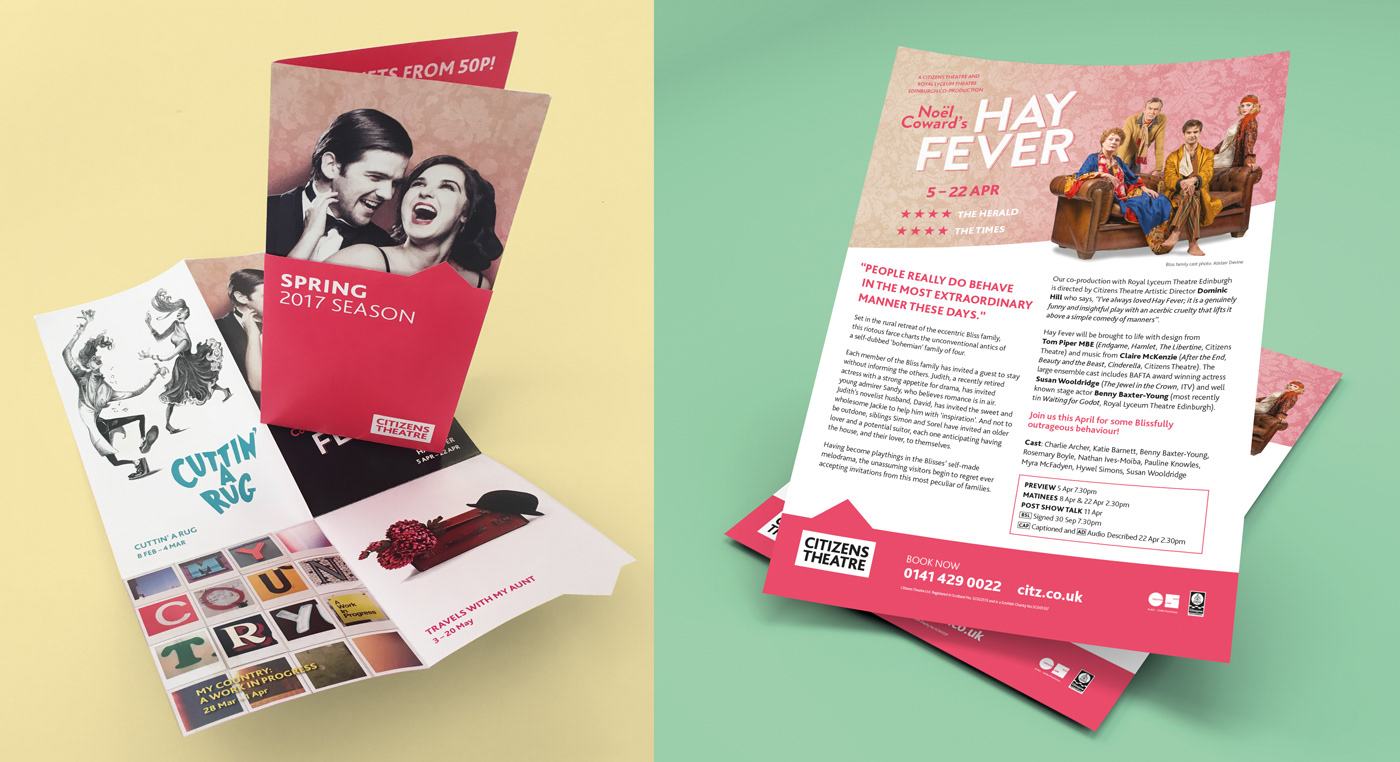 As well as the print advertising, each show needed a digital marketing campaign to promote the dynamic productions in an exciting way. I animated many web banners for the Citz and produced them in both HTML5 and animated gif formats.